Este post es re viejo, y no tanto por la temática, sino porque hace como dos meses Ruy dijo Hoy es el día oficial para Postear de los 90.
Yo, entre el tumulto de hojas y dvds de mi lugar revistero, zas, que me puse a recordar lo mejor de aquellos años: la tele (ah, qué triste sonó mi comentario)
Pero había algo mejor que la tele: las reinas, las mamichulas que protagonizaban esas series que marcaron mi infancia y pubertad.

Uuuuuuuf. A continuación mi top, mi Top, si a nadie le gusta, es mi TOP.

10 – TEA LEONI
¿? Nora
¿De dónde che puberto caliente…? LA VERDAD DESNUDA
Antes de que se casara con el ninfómaco de Duchovny, esta guerita con una nariz del tamaño de un alfiler, la hacía según recuerdo de reportera. Lo único malo: el título de la serie es una gran mentira.

9 – LINDA CARDELLINI
¿? Lindsay Weir
¿De dónde che puberto caliente…? FREAKS & GEEKS
Aparte de mi manía adherente hacia las chicas medio marimachas, hay una debilidad muy personal hacia las italoamericanas. Era bien fan de esta serie. Ni sabía en ese momento pero era de Judd Apatow, el guey de Virgen a los 40 y Supercool.

8 – JULIA LOUIS-DREYFUS
¿? Elaine Benes
¿De dónde che puberto caliente…? SEINFELD

Ni siquiera está guapa, lo admito; creo no más me prendía porque era Seinfeld. Además bailaba como el perro de YouTube que está con LSD. Irónicamente se puso bien mami en esta década con Christine. Yo me sigo quedando con Elaine, aunque finja orgasmos, sea antiaborto y le vaya a los Ör


7 – KERI RUSSELL

¿? Felicity
¿De dónde che puberto caliente…? FELICITY
Dios Santo... su carita, sus rulos... NYU. Era como la novia que todos querían cuando fueran mayores de edad, o en la universidad. Qué creen, nadie, pero nadie lo consiguió.

6 – JENNIFER LOVE HEWITT
¿? Sarah Reeves
¿De dónde che puberto caliente…? PARTY OF FIVE
Aaaaaaaaaaaaaaaay chichocamos??? Quétetomas. Uf. Cuántas dedicatorias le di. Mi mano aún tiene inscrito su nombre. Además su copa C sigue flotando en mi mente. Por cierto, nunca vi Party of Five.

5 – CHRISTINE LAKIN
¿? Al Lambert
¿De dónde che puberto caliente…? Paso a paso
Chale yo y mi pro-machorrismo. Era como la niña-niño de la serie. La cual por cierto se la llevaba el primo Cody que vivía en una camioneta y comía helado bien rápido. Jajaja... me acuerdo que al final de la cortinilla de entrada, había una escena en la cual una montaña rusa, estaba sobrepuesta en una playa. Chafísima.

4 – KATIE HOLMES
¿? Joey Potter
¿De dónde che puberto caliente…? Dawson's Creek
Ay, ay, ay. Puto Tom Cruise. Pero más puto Dawson. "Joey" era el ideal de todo aquel que cumplio 15 años antes del 99. Imagínate 1) Tener una vecina así. 2) Que te quiera quitar lo idiota y virgen. 3) Que todas las noches, llegará a tu cuarto a través de tu ventana. No por Dios.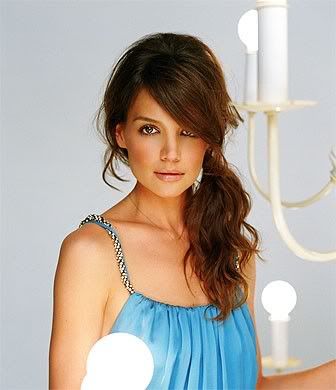 3 – TIFFANI AMBER THIESEN
¿? Kelly Kapowski
¿De dónde che puberto caliente…? Salvados por la campana
2 – SHANNEN DOHERTY
¿? Brenda Walsh
¿De dónde che puberto caliente…? BH 90210
Dos palabras: ojos y chichotas.
1 – NATALIA CIGLIUTI
¿? Lindsay Warner
¿De dónde che puberto caliente…? Salvados por la campana, La nueva generación